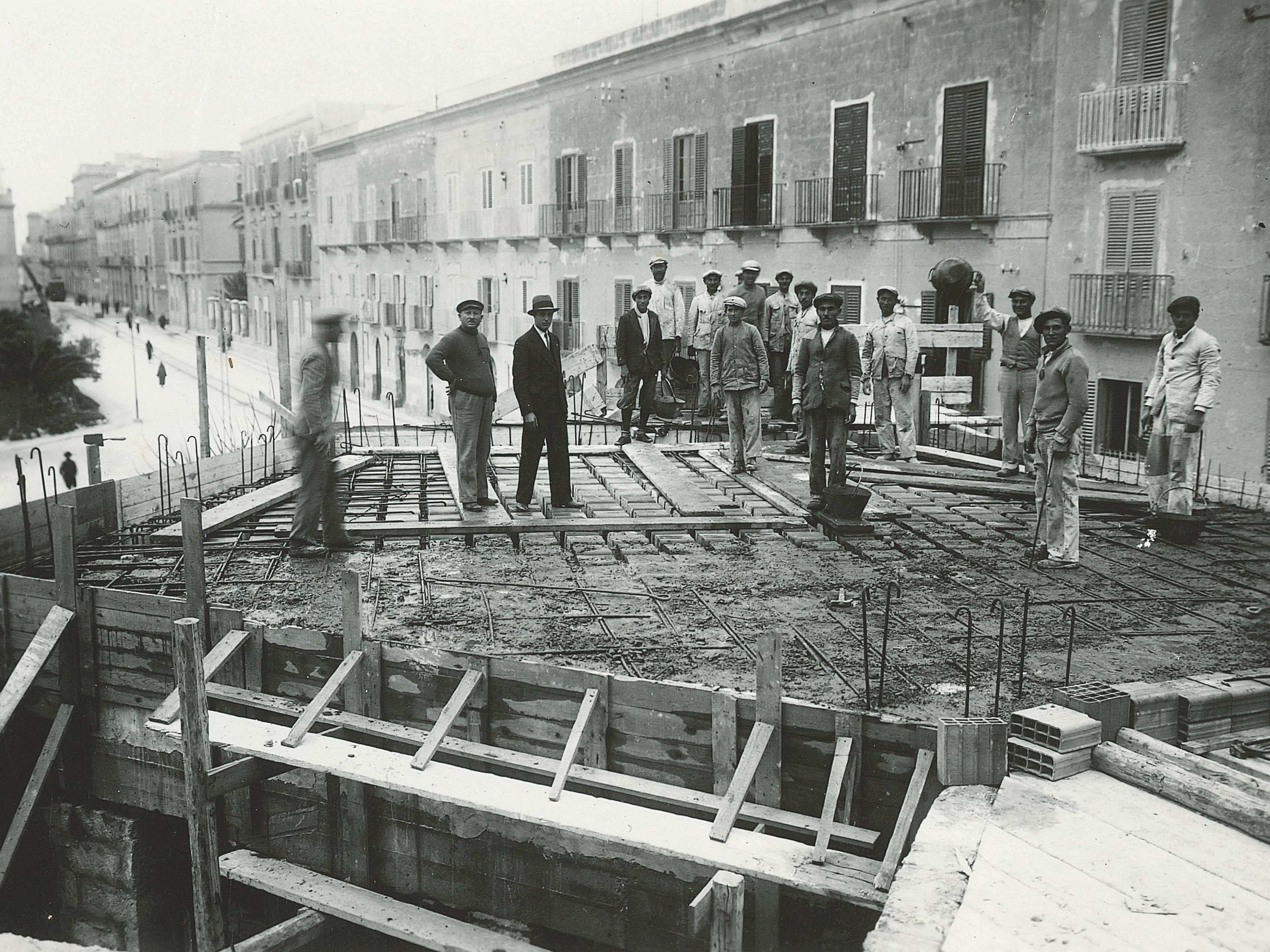 The elegance of building sites

19 5 2023
Nostalgia for the elegance of the 1920s building sites, workers in shirts and architects in hat and tie.
When spare collars were sold together with shirts it was a time of great craftsmen and as such, of autonomous professionalism, of lightness and substance.

In the photo, the architect Giuseppe Eugenio Genovese and the workers on the Casa del Mutilato building site in Trapani.